Branża usług motoryzacyjnych - sprawdzone rozwiązania Airpress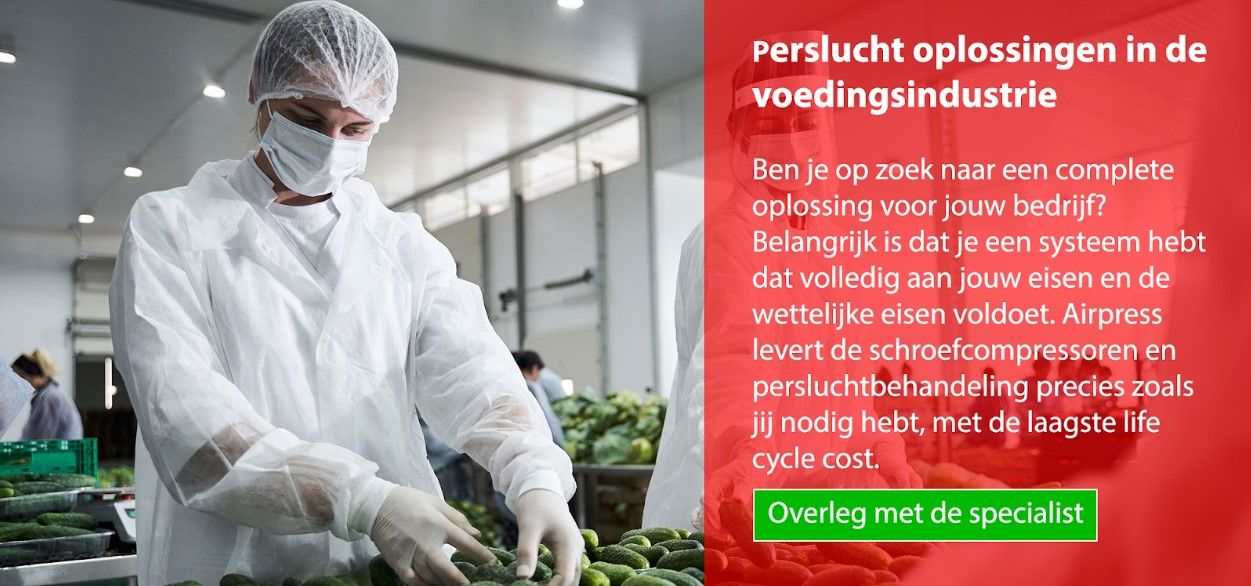 Automotive industry, after excluding the field of construction, production and distribution of motor vehicles and parts, includes primarily all kinds of service companies like: vulcanizing shops, mechanical workshops, car service and repair shops, body and paint shops, varnishing shops, petrol stations and car washes - the entire so-called automotive background. For vehicle users it is of utmost importance and the highest quality of provided services is a prerequisite for companies from this sector to survive on the market.
Such quality, apart from qualified personnel, may be ensured only by reliable equipment adjusted to specific requirements of the industry and specific, real needs of a company. Pneumatic equipment remains the most optimal and efficient solution for automotive service businesses. When selecting equipment, it is best to trust professionals who have the knowledge based on years of experience and market know-how. In Airpress we are at your service!
Grow with the professionals
Airpress has been supplying automotive service companies with professional pneumatic equipment for many years. In the course of long-term and fruitful cooperation with representatives of this sector, we have developed many solutions dedicated to specific needs of automotive service industry. Don't be afraid to invest in modern and advanced devices!
We've been trusted by many companies from the automotive service market, which are successfully implementing further improvements, with the benefit of work efficiency and financial results. After a thorough analysis of the situation and needs in your enterprise, we will find the optimal solutions to meet your expectations and possibilities.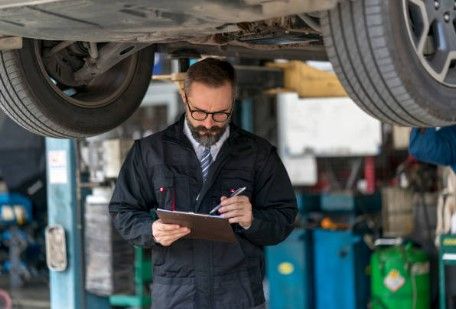 Check us out and join the group of efficiently operating and rapidly growing automotive service companies. We know the recipe for success in your industry --->
Choose the specialization of your service plant and learn more about our solutions for your business!

Automotive service industry - 3 steps to success
The automotive service sector is particularly susceptible to all kinds of crises and the changes in consumer behavior they cause. It is also directly and in a very diverse manner dependent on the transformations taking place in the automotive market in terms of vehicle design and production. In addition, the automotive service sector in Poland has had to face a number of obstacles for years, such as administrative complexities, underestimation of rates by insurance companies or constantly increasing staff shortages. Knowing the difficult conditions in which the entrepreneurs providing automotive services operate, we perfectly understand what the optimal solutions for your industry should look like.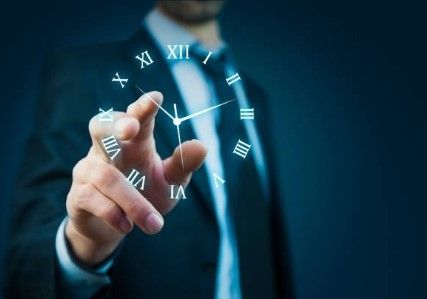 First: DURABILITY
Increase the quality of your service and eliminate the risk of downtime caused by repairing broken equipment.
Buy directly from the pneumatic industry leader and equip your company for years to come!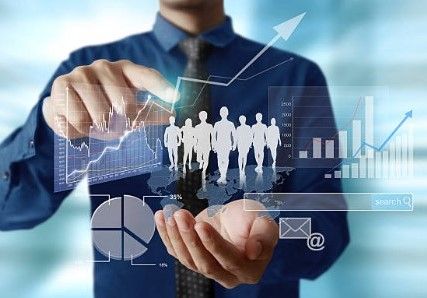 Second: EFFICIENCY
You understand better than anyone that time is money. Choose high-performance devices to maintain work efficiency at a satisfactory level, even with a reduced number of employees.
Make your business profitable - work faster and offer more with Airpress professional equipment!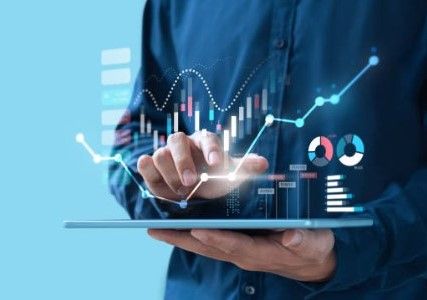 Third: ENERGY SAVING
Don't skimp on innovation. Energy efficiency is the shortest way to avoid wasting money.
Choose wisely and save smartly - secure the future of your business with us!

All Airpress professional solutions are certified to be fully compliant with European standards. This means you don't have to worry about any problems or inaccuracies when registering your equipment with the Office of Technical Inspection and other institutions responsible for issuing permits for using compressed air in your industry.
Vulcanization equipment - our know-how
Wheel and tire maintenance is one of the most frequent technical operations on passenger and commercial vehicles. A number of new solutions, such as tubeless tires, low profile tires or aluminum wheels, nowadays force car users to use professional help of specialists with dedicated equipment.
With the development of the automotive industry and the ever-increasing speeds that modern cars reach, drivers' attitudes towards the condition of their tyres have also changed, as their awareness of its connection with driving safety has grown.
The boom in tire service providers specialising in wheel replacement and repair has been boosted by the announcement of seasonal tires, which on the one hand has significantly increased the demand for tire replacement services, but on the other has made the whole business of tire service providers extremely seasonal.
Equipping a wheel and tyre service point is therefore quite a challenge. It is very important to precisely adjust the equipment to the specifics of the company's work, however these specifics are very heterogeneous, and their future changes are difficult to predict.
Therefore, when choosing equipment for vulcanization, it is worth remembering about several basic issues: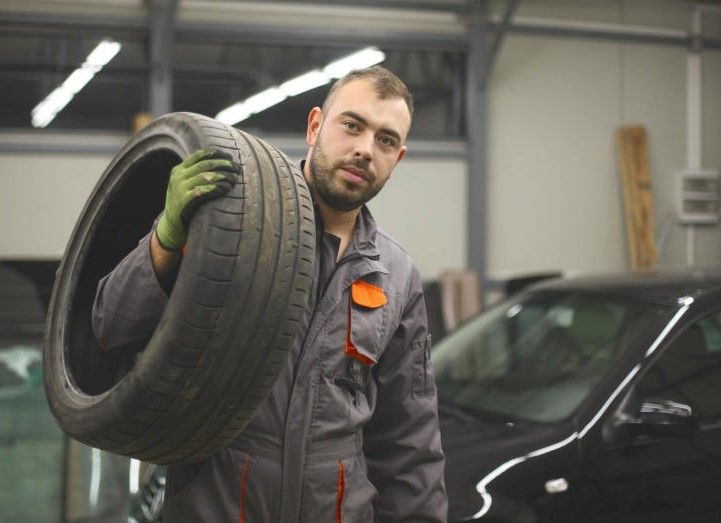 Choose according to your needs and abilities
The size of your plant and the number of work stations** are two fundamental information that should be taken into account right from the start. Both space availability and demand for compressed air depend on these factors.
In addition to the number of workstations and the tools they are equipped with, it is also important to consider all machines and specialty devices that require compressed air to operate. Only a compressor with the right capacity will keep your workshop running smoothly. But never cut corners.
When space is at a premium, it makes sense to opt for compact solutions that won't cramp your working area, but will still provide you with a comfortable working environment. Our screw compressors with a tank and dryer are the answer to such needs.
Think carefully about your business profile
Precisely define the specialization of your services, including first of all the type of serviced vehicles. Although for a professional it seems to be an obvious matter, beginners should be reminded that wheels are not equal. The decision about what kind of vehicles you will service in your business should be made right from the start. While it's not a problem to retrofit your business with specialised machinery for servicing the wheels of vehicles other than passenger cars, you may finally discover that you need to replace the compressed air source itself.
It is not just the amount of compressed air required, but more importantly its parameters that determine the precise profile of your business. Even if we consider only the issue of inflating tires - standard compressors with operating pressure between 7.5 and 10 bar are perfectly sufficient to service wheels on passenger cars and vans. However, for the proper inflation of tires on trucks or agricultural and construction vehicles and machines it's not enough. For these applications**, you need to choose a compressor with a higher maximum pressure.
Consider the seasonality of the industry
While on the surface, the seasonality of tire and vulcanization services may not seem like it has much to do with equipment requirements, it's actually the most troublesome aspect when choosing inventory. In practice, seasonality means a sharp increase in traffic during the spring and autumn, and - if the business does not have a wide enough range of services - a significant drop in customers during the summer and winter.
The right equipment should, on the one hand, not generate excessive costs during downtimes and, on the other hand, be able to handle increased demands during the peak season. Therefore, you should never skimp on compressor capacity. One solution usually used in small businesses with low compressed air demand is to purchase two compressors, one of which is only run during tire changing seasons.
However, this solution will not work for medium sized businesses with higher demand and large workshops where compressed air is used to power a variety of specialized tools and machines, regardless of the season. However, if your compressed air requirements are high and at the same time fluctuate, you should opt for variable speed technology. For such businesses, we developed our IVR series of inverter-operated screw compressors.
Track the latest trends and respond to interest in new services
One of the primary and most effective ways to combat the seasonality of the industry is to regularly expand your offerings to include new services that are increasingly popular with users.
In part, these have to do with new trends in the automotive market, such as aluminum rims, which customers are increasingly requesting, even in the off-season. A similar hit turned out to be nitrogen wheel inflation, which is finding more and more followers among drivers.
If you are considering the possibility of successive extension of your services, choose solutions that are easy to modify, such as pneumatic installations that are easy to expand.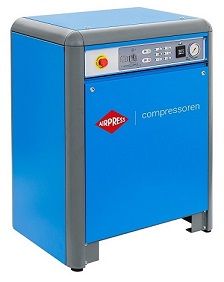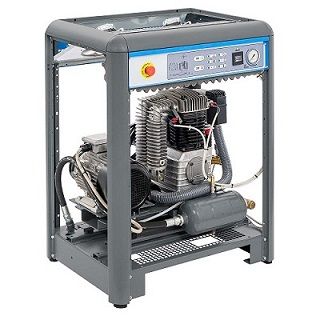 Some of the new opportunities for tyre repair companies arise directly from changes in consumer behaviour, which is now focused on the search for comprehensive solutions. The opportunity to significantly increase the profitability of wheel and tire service centers is the transformation of the type of business into a trade-service activity**, as well as the inclusion in the offer of seasonal tire storage.
Remember, if your business wants to represent the highest standards of customer service in this type of activity, you need to take care not only of cleanliness and orderliness, but also of equipment that will not generate excessive noise.
If in a workshop with limited space you can't set up a separate room for commercial and customer service, Airpress APZ Silent piston compressors can help!
Compressed air - a must-have for vulcanisation services
Whereas in many automotive service businesses, pneumatic machines and tools are an alternative rather than a requirement, in businesses that are closely associated with vulcanisation, compressed air is absolutely essential for carrying out basic services. That's why a robust and powerful compressor is a basic piece of equipment for any tyre and wheel repair company, no matter how large or small it is.
Even if the air compressor is only to be used as a tire inflator, only a high-quality device will guarantee efficient work. For professional use only oil compressors are recommended - they are not only much more effective, but also more durable and resistant to overloading. Oil is not only responsible for friction reduction, but also has a cooling function.
Only a compressor designed for intensive work will allow you to serve your customers freely, even in peak season!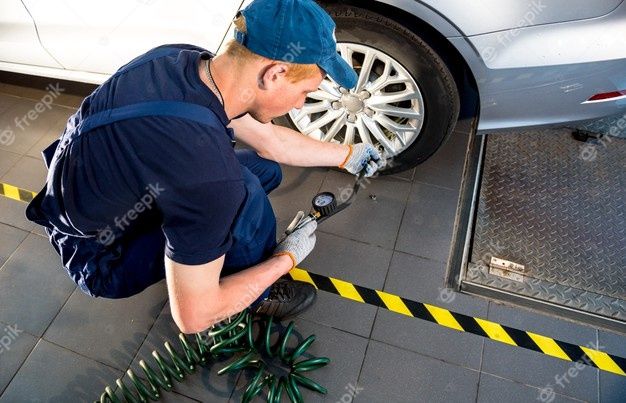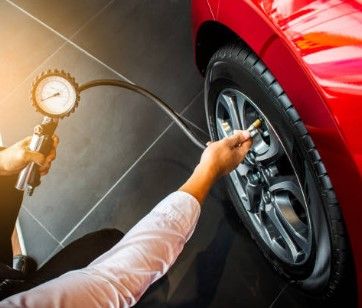 Piston compressors of the HL and HK series, which belong to the Airpress group of professional compressors, are the most optimal solution for vulcanization services. These belt driven oil compressors are armed with large pulleys with cooling vanes and larger, more efficient compressor pumps, additionally equipped with intercoolers and outlet coolers.
This construction guarantees significantly higher performance at lower speeds, as well as providing an exceptionally efficient cooling system. This has a huge impact not only on the life of the compressor, but also on the temperature of the compressed air you fill the wheels with. Inflating tires with compressed air that is close to ambient temperature is much more precise!
In this group of compressors you will find a full range of devices equipped with 2 or 4 pistons and engines with power from 2HP to even 20HP. The PRO series compressors reach capacity from 158 to 1701 l/min. Check the full offer of professional workshop compressors from Airpress...
WHAT YOU NEED:
For professional vulcanizing work we recommend piston compressors equipped with an engine no less than 3HP - preferably models with 4HP or more. Air tank volume should be at least 200 l - although compressors with 300-500 l tanks work much better in practice. Effective capacity of a compressor for vulcanization should be not less than 300 l/min. Such parameters will ensure efficient and smooth work even in heavy traffic.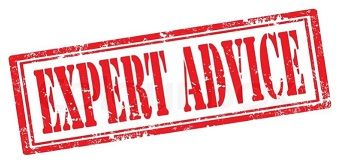 Although in the case of inflating tires you are not bound by particularly strict requirements in terms of compressed air class, it is worth to take care of basic filtration. For the sake of high functionality, we recommend the use of filter-reducers, which on the one hand will provide a preliminary, coarse cleaning of the air, and on the other hand - precise reduction of pressure to the parameters required at a given moment.
Remember! Even the highest class piston compressor will not last forever if you do not take care of regular and proper maintenance. Besides oil change and periodical emptying of the tank from the condensate residue, pay attention to cleaning or replacing the air filter. You can find all the necessary accessories for compressor maintenance and service at Airpress!
Trucks or agricultural and construction vehicles
Airpress K-series compressors belong to the group of industrial piston compressors, but due to their unusual technical parameters their application can be much wider - depending on the profile of your business, they can be an indispensable part of vulcanization equipment.
These low-speed compressors are designed for higher operating pressures, using traditional, reliable design solutions known from the first models of industrial compressors. K-series piston compressors boast a maximum pressure rating of 14 bar, giving you the ultimate in versatility. As one of the few piston compressors available on the market, they can operate in 60%-40% mode. They also feature thick-walled air tanks, much more durable and corrosion resistant.
Models in this group are equipped with engines ranging from 3 hp to 15 hp and offer effective capacities of 450 - 1090 l/min. Selected models feature Star-Delta starting mode as standard equipment.
Each K-series compressor after leaving the production line is subjected to specialized tests at an operating pressure of 20 bar. Check available models of Airpress low-speed industrial compressors...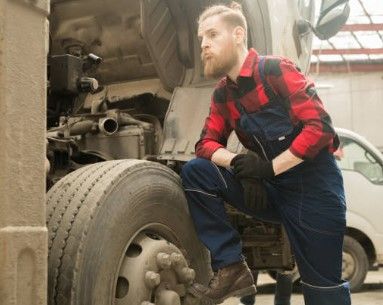 WHAT YOU NEED:
If you want to service the tyres of trucks, agricultural or construction equipment for a wider audience, the K-series is the right choice! According to current safety standards, tires on these types of vehicles should be filled with compressed air at a pressure of about 11-12 bar. Due to the risk of minor air loss from hoses, fittings or guns, 14-bar compressors are recommended for such applications. Thanks to a precise pressure regulator you can adjust the parameters to smaller requirements at any time. Bet on universal solutions!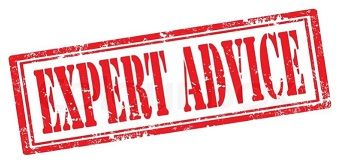 If you know that your compressor will be used frequently and intensively, it's worth investing in a compressor model equipped with the SD module - Star-Delta (Y-∆) start mechanism. This solution, used in equipment with a three-phase motor, is one of the few ways to save energy when using piston compressors. The highest energy consumption is at the start of the motor. When starting the device with this method, the inrush current is up to 3 times lower than with direct starting. In the face of rising electricity prices, you can thus significantly reduce your monthly operating costs!
Remember! When servicing trucks and big-sized specialty machines, you have to expect difficulties in accessing the valve. This applies especially to very large wheels with concave rims. A conventional inflator gun may not be very functional in these situations. For such applications we recommend special inflator extensions, which you can connect to the gun or directly to the air hose. You have a choice of tools with the nozzle set at 45 or 90 degrees.
Vulcanizing equipment and pneumatic drive - we will take care not to run out of air!
Of course, there is much more to vulcanizing services than checking and topping off tires, and compressed air has many more uses in this industry. Situations where a compressor is only used to inflate tires are rare.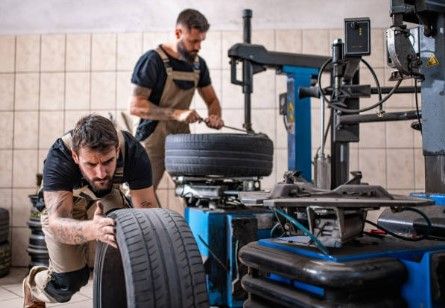 A professional tyre repair shop must be equipped with specialist tyre repair equipment, which allows professional work in the field of: mounting and balancing wheels, straightening and replacing rims, checking and adjusting geometry and toe in, repair and renovation of tyres. Some of the equipment, including in particular tyre assemblers, requires compressed air power to operate.
The same applies to workshop equipment and tools - pneumatic jacks and air impact wrenches are already standard in modern businesses. The more air-powered machines and equipment you use in your workshop, the higher the overall demand for compressed air.
Select the right vulcanizing equipment for your company's size and needs - with the help of Airpress experts!
Tyre assembly machine - which compressor to choose?
Tyre assembling machine is an absolutely indispensable equipment, without which there can be no question of professional vulcanizing services. Supplying the tire changer with a separate, dedicated compressor is a rarity. However, it happens in small vulcanizing shops, which don't want or need to invest in compressed air production and distribution systems, which can supply several receivers at the same time.
Due to the fact that many manufacturers of assembling machines do not precisely define equipment requirements for the demand for compressed air, many novice users have trouble with choosing the right compressor. Let us give you a hint!
WHAT YOU NEED: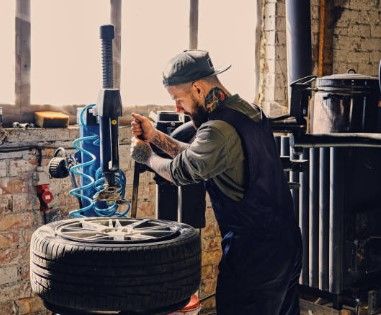 Theoretically, the compressor for the assembly machine doesn't have to be particularly impressive in terms of technical parameters. It should achieve a maximum operating pressure of 8-10 bar - this is the basic requirement, which manufacturers specify as part of the equipment requirements, depending on the model of the device. So most standard piston compressors will work here. In theory, the capacity at the outlet is not very important for the proper functioning of the assembler. Nevertheless, for practical reasons, we advise against buying compressors with low capacities.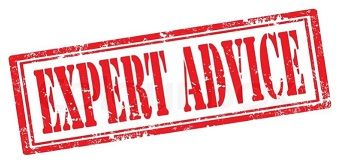 Although the overall demand for compressed air is quite low with a tyre assembler, it increases significantly when the tire is being nailed down. With a low capacity compressor, the operation will of course be carried out correctly, but it will take much longer. In amateur use, when we don't care about time, it is not a big problem. However for professional vulcanizing we recommend compressors with capacity of at least 300 l/min. This will ensure you work quickly and efficiently, and allow you to serve your customers without unnecessary downtime.
Pneumatic installation for vulcanization services
The most common use of compressors within a vulcanizing service brings them into the position of being a source of working medium for multiple receivers - individual compressed air-powered equipment, machines and workstations, including various types of jacks, impact wrenches or pump guns.
Depending on the size of the plant and the number of workstations, individual consumption points consume the working medium at the same time. This automatically increases the demand for compressed air and places significantly higher demands on compressor performance.
There is no such thing as a one-size-fits-all solution. The selection of a compressor should always be preceded by a thorough analysis of the company's needs, capabilities and operating system.
However, our extensive experience in the field of vulcanization equipment allows us to identify the approximate needs of specific types of businesses. Check the optimal solution for your company!
1 or 2 workstation companies
Most of Airpress PRO Series workshop compressors come standard with two air connections, allowing you to power two outlets simultaneously without the need to install additional diverters.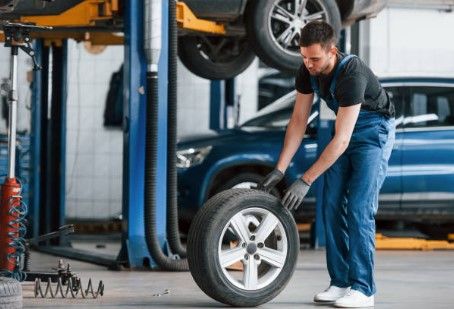 Thanks to the high efficiency of the higher HK models, these piston compressors are ideal for supplying all receivers in small vulcanizing shops. Using a T-piece - directly on the compressor's air connection or on the air hose - the compressed air flow can be diverted to different receivers in a very easy way. In small businesses with one or two workstations in a small area, such connections are used instead of a typical pneumatic system.
WHAT YOU NEED:
As a source of compressed air for one or two workstations we recommend compressors with an outlet capacity of approx. 500 l/min or more, equipped with 5.5 KW motors. When using basic pneumatic equipment with average air demand of about 150 l/min and powering one assembly machine, such parameters will be optimal - even if some of the devices may work simultaneously. Tank capacity should not be less than 270 l/min.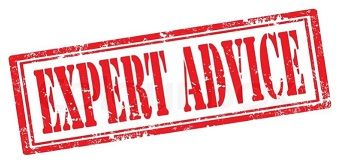 When mounting and dismounting wheels with aluminium rims you should use special impact sockets dedicated to such applications. These kind of rims are very delicate and it's easy to damage them, thus risking to decrease the prestige of your business among your customers. Take care of the quality of your service down to the smallest detail by equipping your tools with all the accessories necessary for precise and safe work.
Remember! If other air tools are used on the workstations in your plant, or more tyre assemblers are powered, both the compressor capacity and the tank capacity should be larger. Keep in mind that more air in the tank extends the time until the next fill, and gives you a safe reserve to avoid interruptions.
IN THIS CASE YOU NEED:
Medium and large companies
Airpress' APS X Series screw compressors are high-performance machines designed for efficient and effective continuous operation. They are ideally suited to the needs of vulcanizing plants with a larger number of workstations and a higher demand for working medium.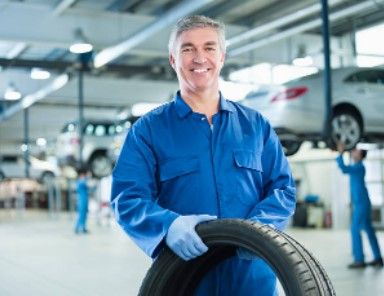 The innovative direct drive transfers all power from the motor to the screw module, eliminating costly energy losses and reducing energy consumption by an average of 4%.
A state-of-the-art cooling system with adjustable operating range generates additional savings. Top quality components and advanced technological solutions make this series of compressors a sound investment in the efficiency and profitability of your plant!
APS X screw compressors are available as stand-alone units as well as integrated versions with air receiver and refrigeration dryer. Each model is equipped with engines ranging from 7.5 hp to even 100 hp, which allow them to achieve discharge volumes of 690 - 13181/min. Check all available models in this series...
WHAT YOU NEED:
For efficient operation of several workstations and more vulcanizing equipment we recommend a screw compressor with a motor power of 7.5 KW and capacity of at least 700 l/min. As the screw compressor compresses air continuously, the capacity of the tank is of secondary importance - in medium-sized companies a 200-liter tank is the optimal solution. In bigger plants, with separate compressor room and considerable distances between the stands, we recommend installation of a professional system for distribution and transportation of working medium.
Remember to select pipe diameter according to the outlet capacity of the compressor and length of the installation from the compressor to the farthest point of consumption. The set below meets the needs of medium-size plant with a 50m long installation.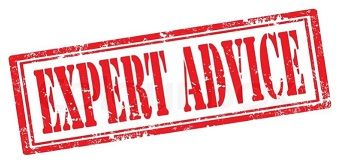 We encourage the use of complete solutions with accessories integrated with the compressor. Whether you're a medium sized business with a smaller footprint, or a bigger business that prefers to reduce the size of its compressor room in favour of more workstation space, this is the best way to save space. Integrated systems are also much easier and more efficient to use, as all processes within a single unit are fully automated and synchronised.
We recommend that you carefully check each of your air-powered equipment and tools for their air requirements before choosing a compressor. Average air consumption varies from model to model. The sum of all values plus a safe allowance corresponds to the minimum effective compressor capacity required for all equipment to function simultaneously.
FOR HIGHER COMPRESSED AIR DEMAND YOU NEED:
This set meets the needs of bigger plants with a 150m long installation.
Machine parks
IVR series variable speed screw compressors are the ideal air compressors for very large enterprises and are designed with energy efficiency in mind.
High-performance inverters with EMC filters and advanced design solutions make them intelligent machines that independently adjust operation mode and parameters to actual demand for compressed air.
They are perfect for large tyre repair shops with extensive machine parks in addition to many workstations, where the overall demand for working medium is high but also varies.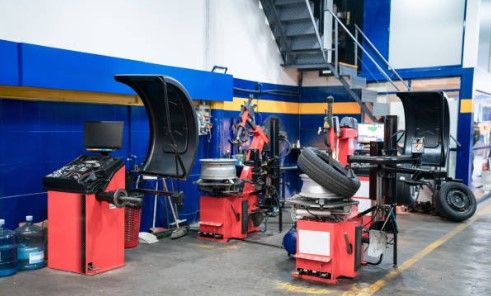 Airpress variable speed screw compressors consume up to 30% less energy than fixed speed models with the same motor power. This solution will allow you to generate huge savings on plant maintenance costs without having to constantly monitor the performance of the entire system.
Airpress inverter compressors come in different versions and performance features (with or without optional extras) to fit your business needs. The most advanced models are equipped with two inverters (2IVR), which further increases the efficiency and productivity of your compressed air production system. Check out our full range of variable speed compressors...
WHAT YOU NEED:
To ensure trouble-free functioning of all vulcanizing equipment within the machine park and effective work of several workstations at the same time, choose an inverter compressor with an outlet capacity in the range of 300 - 1300 l/min. We recommend devices with a minimum power of 10-15 HP, better suited for intensive work. The set below meets the needs of big-size plant with a 200m long installation.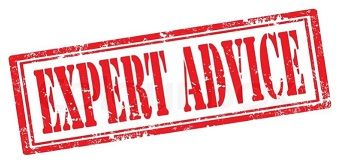 Keep in mind that mounting and removing wheels on trucks or large agricultural and construction vehicles requires separate vulcanizing equipment - and it's not just about specialized machines such as tyre assemblers or wheel balancers. This also applies to air tools, especially impact wrenches. For efficient work on the wheels of larger vehicles, we recommend wrenches with higher torques - at least 3800 - 4000 Nm. With such tools you will not only be able to unscrew and tighten the wheels faster and more precisely, but you will also take proper care of your customers' safety.
For larger companies with higher compressed air demands, we recommend screw compressors with two-stage screw module. Such devices achieve significantly higher performance with the same energy consumption. This will allow you to save additional costs without compromising the efficiency of your compressed air system.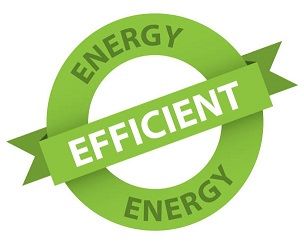 Sandblasting in a large service facility
The most advanced solutions require the equipment of large tire service centers, often operating around the clock, especially if they also offer rim sandblasting in addition to standard vulcanization services. The sandblasting process requires significantly higher parameters of pneumatic equipment - especially in terms of outlet capacity. In large companies providing this type of service, screw compressors with a two-stage screw module are a perfect solution.
IN THIS CASE YOU NEED: